FAMILY OWNED BUTCHER
Helping to feed Geelong and districts for 30 years.
In 1987 my brother and I started a humble little butcher shop.  Over the years a lot has happened,  6 children were born adding to the 4 already arrhhhh…. and then my brother moved away.  I have continued running our family butcher shop and ALL the staff have become part of the family, Stephen is my son and he is undertaking his apprenticeship.  We understand that family is the most important part of life.  We care about our community and only provide the best service always striving to be better.  Come in and meet the team although a few like to hide down the back  😉
Dont forget to join our rewards program.  Just use it on your weekly shop, get a stamp and you will earn money $$$ off your 5th and 10th shop.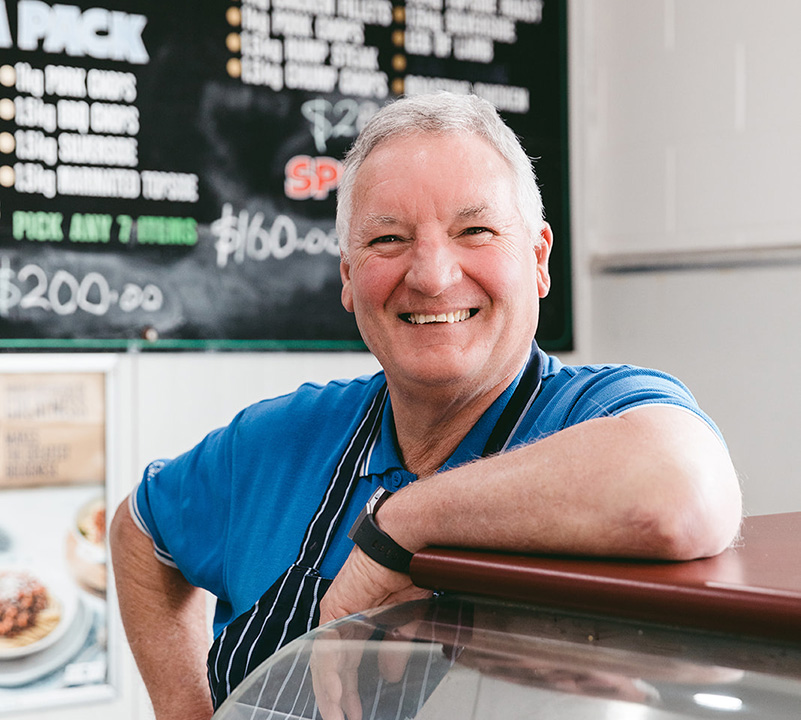 John Goodall
Butcher and Owner